Days begin at 8 with a meditation session, followed by an optional yoga session. For beginners, an introduction to Zen meditation will be given - see the Meditation page for more information - and those new to yoga will be gently introduced to the Astanga Primary Series. This is followed by breakfast around 10, and Karma Yoga (optional). Most of the day will be free for walks, to climb the nearby peaks, or do as you please.
Open Easter Retreat

with Kathrin Cooper

20-30 April 2011

£65/night
In the late afternoon we get back together again for an optional session of bodywork, either yoga- or tai ji-inspired, or you may want to do your practice on your own. The evenings are free for reflection, star-gazing or just sitting by the open fire in the living-room.

This open retreat period starts with dinner on Wednesday 20th April and ends with breakfast on Saturday 30th April. Travel details are the same as for our other weeks. You are welcome to stay for the entire 10 days or for any length of time that suits you. If you have your own transport you are free to arrive and leave on days of your own choice. If you depend on the Westerbus you will need to arrive and leave on a Monday, Wednesday or Saturday.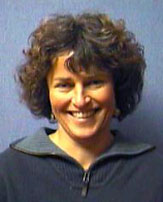 Kathrin has been involved in Zen meditation groups for over two decades, mainly of the Soto Zen tradition introduced to Europe by Taisen Deshimaru. She is a third-generation Buddhist who has travelled widely, especially in India and Nepal, where she worked with tribal people holding animist beliefs.